Welcome to KD Kingdong Marketing Agency, your guide to harnessing the power of advertising trends that are transforming the landscapes of the UAE. From the bustling city streets to the thriving indoor spaces, we're thrilled to reveal the freshest trends in outdoor and indoor advertising that are captivating audiences across the nation.
Outdoor Advertising Trends
1. Interactive Billboards: Billboards are stepping into the interactive realm with touch screens and gesture recognition. Audiences can now engage with content, participate in games, and even make direct purchases, amplifying the impact of these larger-than-life displays.
2. Smart Lampposts: Lampposts are being transformed into smart hubs, integrating digital screens, Wi-Fi connectivity, and even charging stations. These multifunctional structures not only deliver advertising messages but also enhance urban convenience.
3. Dynamic Bridge Banners: Bridge banners are getting a tech-savvy makeover. With programmable LED displays and real-time data integration, brands are delivering dynamic content that adapts to the time of day, weather conditions, and other contextual factors.
4. Print Media: As the premier marketing agency in Dubai, KD Kingdong understands the transformative potential of outdoor print media advertising. We're here to help you harness this timeless trend, ensuring your brand's message takes physical form and captures the hearts of your target audience.
5. Aerial Advertising Spectacles: Helicopter and aerial advertising are taking to the skies with stunning visuals. Brands are captivating audiences with captivating aerial displays and skywriting, making a memorable impact from above.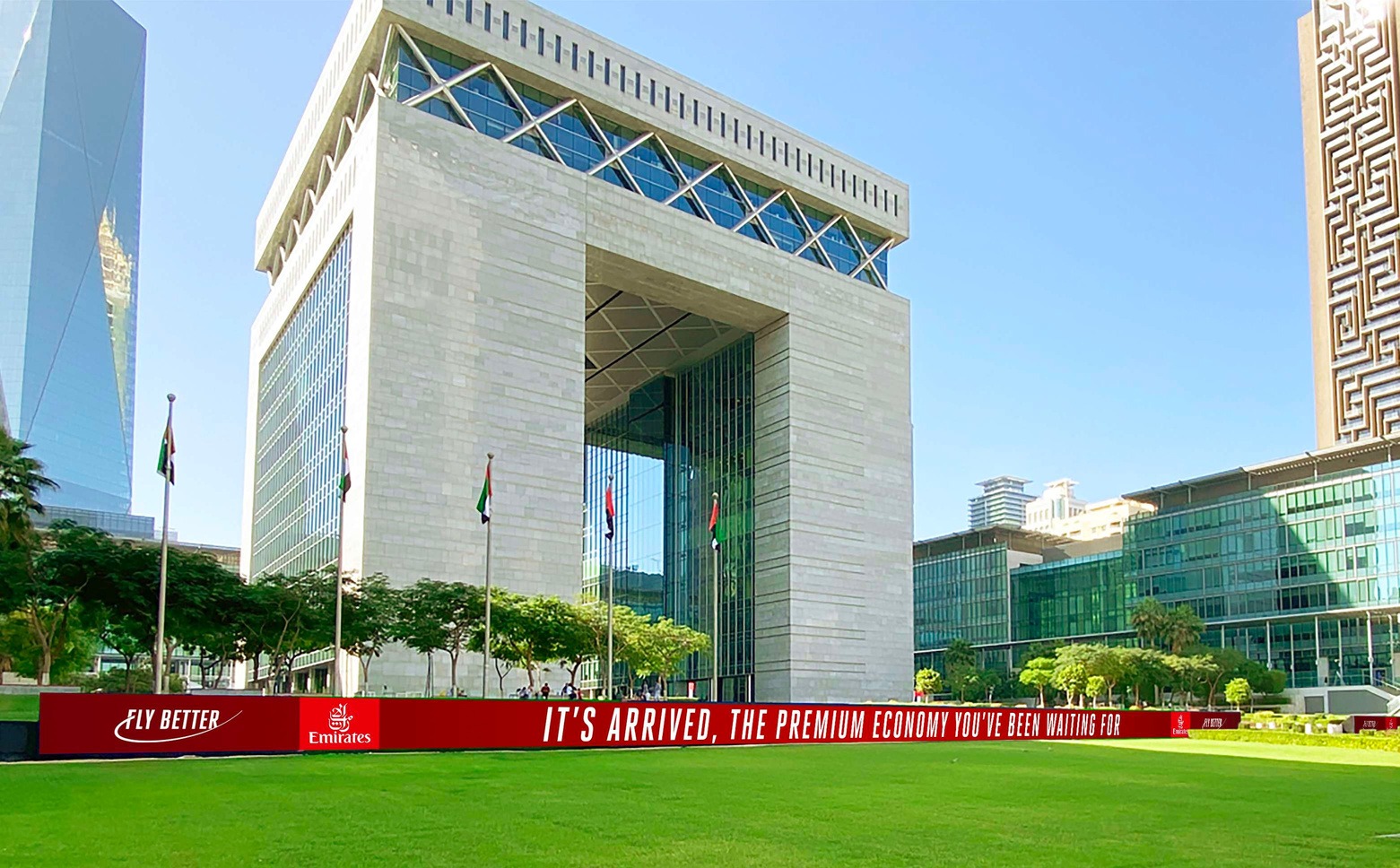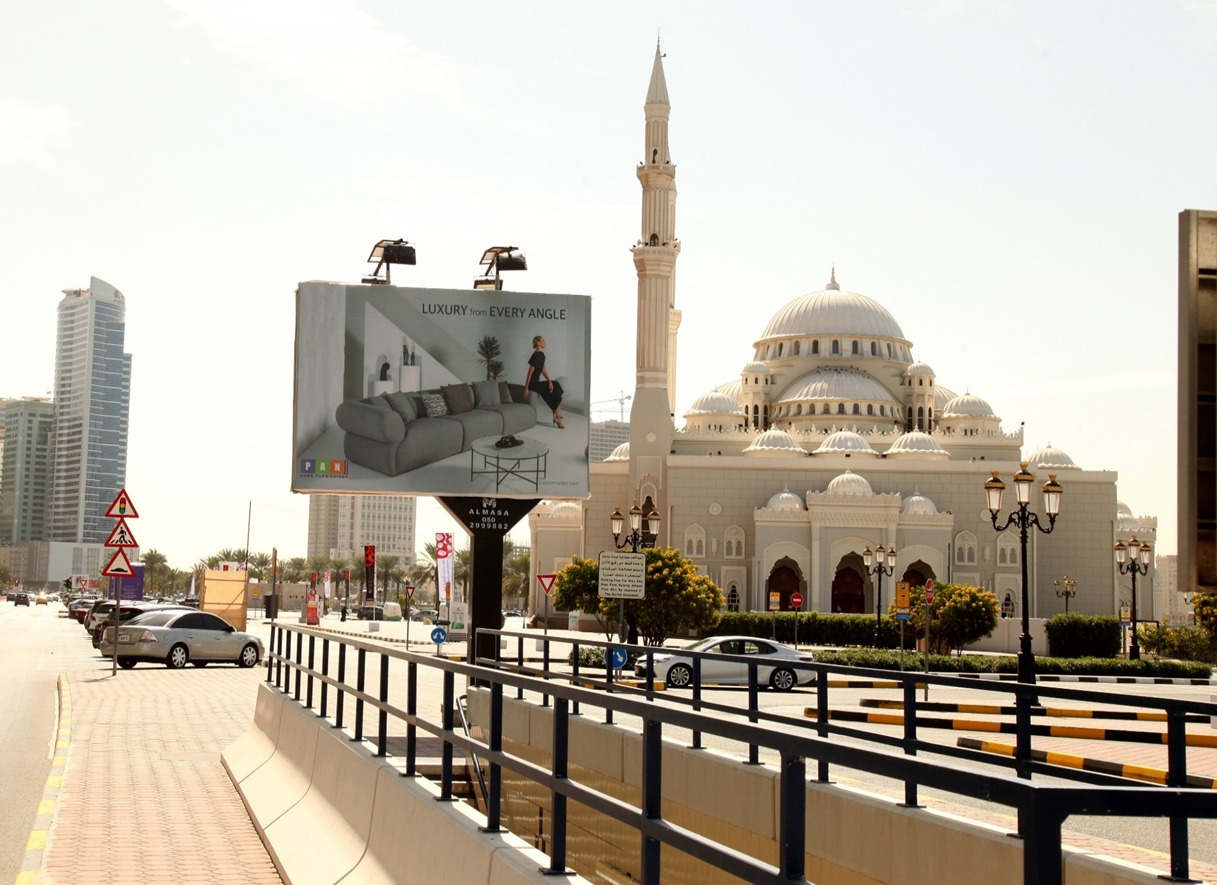 6. Mega-sized Megacoms: Megacom boards are becoming even larger and more visually impressive. These towering displays dominate the skyline, ensuring brands get noticed even in the busiest urban areas.
7. Multifunctional Mupis: Mupis (multi-purpose pillars) are embracing interactivity. Touch screens, QR code integration, and NFC technology enable audiences to access more information about products and services on the spot.
8. Transformative Building Wraps: Building wraps are no longer just for aesthetics. Brands are turning skyscrapers into massive canvases for creative storytelling, grabbing attention and turning heads from afar.
9. Striking Wall Banners: Wall banners are utilizing innovative materials and lighting to create stunning visual effects, enhancing their visibility and making a lasting impression on passersby.
10. Futuristic Unipoles: Unipoles are embracing futuristic designs, incorporating sleek LED displays, 3D effects, and even holographic projections to capture attention day and night.
11. Cab wrapping: Cab wrapping, also known as taxi advertising, has emerged as an ingenious way to transform vehicles into mobile billboards, taking brand messages to the streets and beyond.
12. Engaging Gas Station Ads: Gas station advertising is becoming more engaging with digital screens, providing entertainment and information to customers during their refueling stops.
Indoor Advertising Trends
1. Dubai Metro Displays: Inside the Dubai Metro, digital screens provide targeted messaging to commuters, making their journeys more informative and entertaining.
2. UAE Airport Experiences: Dubai Airport is turning into an immersive advertising environment with interactive displays, AR experiences, and digital signage guiding passengers seamlessly through their travel journey.
3. Cinematic Impact: Cinemas offer a captive audience, and brands are leveraging this by creating compelling pre-show advertisements that entertain and inform moviegoers.
4. Elevating Elevator Advertising: Elevator interiors are becoming dynamic ad spaces with screens delivering content that captivates passengers during their short rides.
5. Mall Marvels: Shopping malls are adopting digital directories, interactive kiosks, and floor-to-ceiling screens that engage shoppers while guiding them through the mall's offerings.
6. Shopping Cart Storytelling: Shopping carts are transforming into advertising vehicles, with screens displaying product information, promotions, and entertainment as shoppers navigate the store.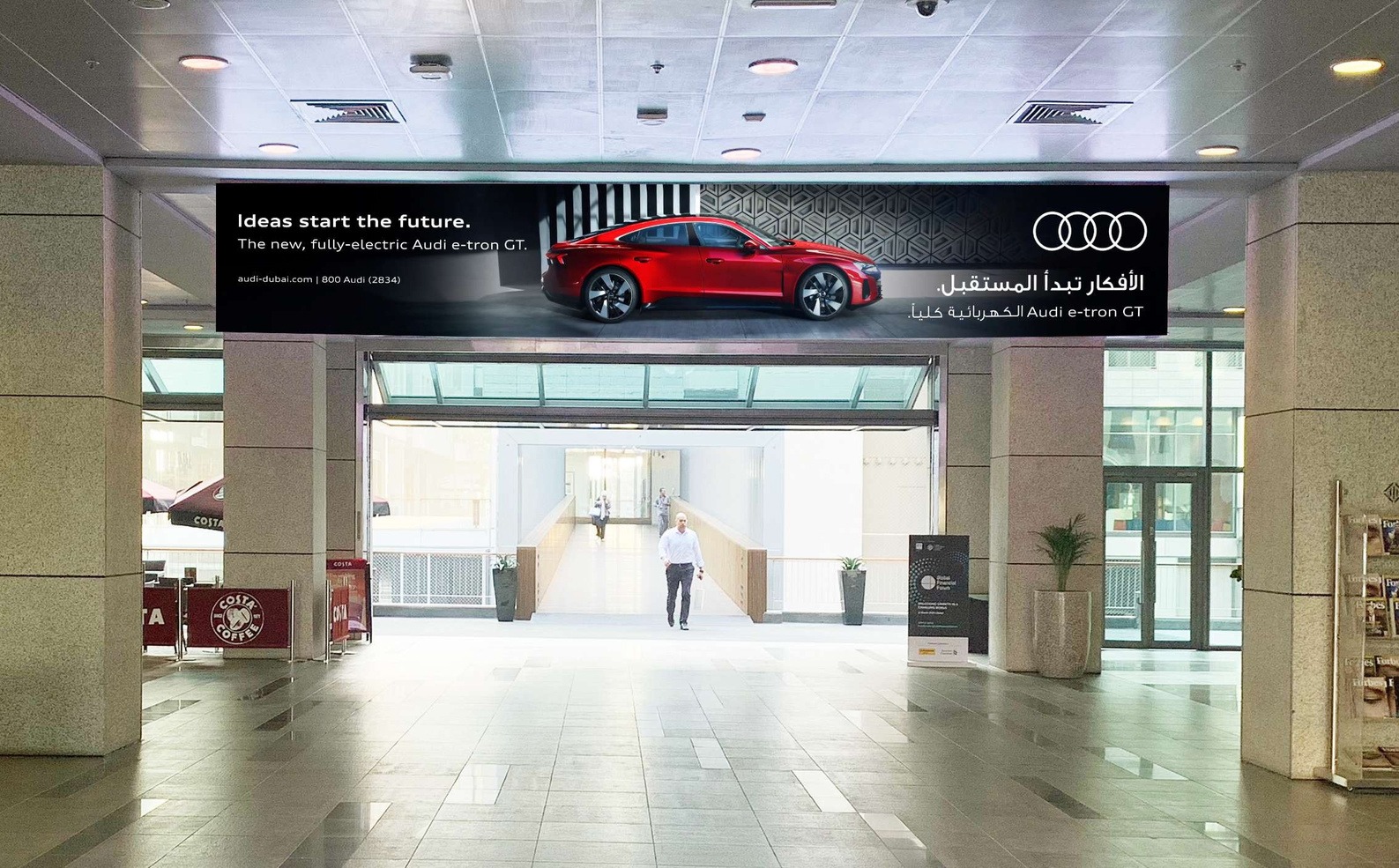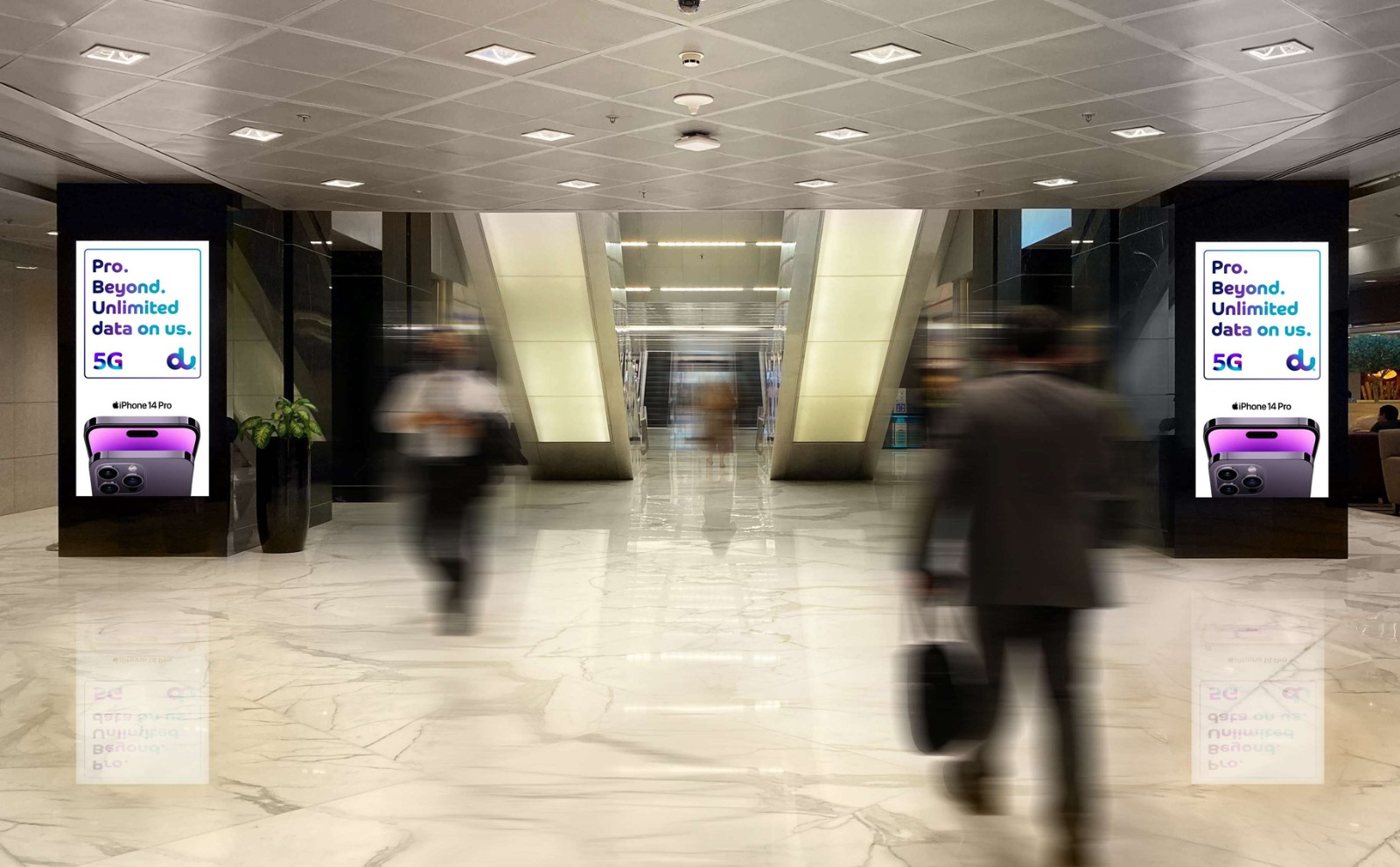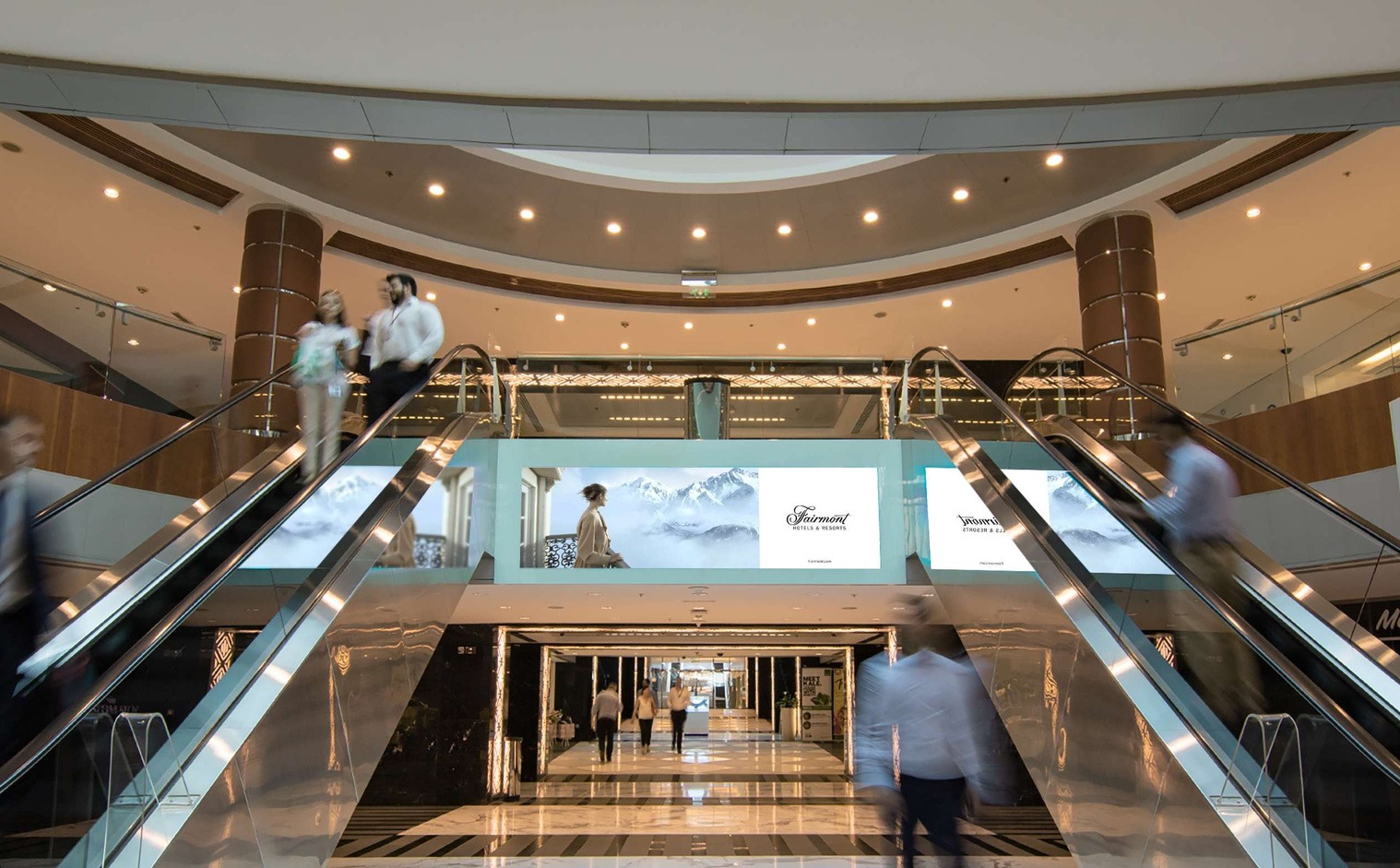 Ready to Elevate Your Brand's Presence in the UAE?
Contact us today to explore how we can tailor our cutting-edge strategies to your unique goals. Elevate your brand with KD Kingdong where creativity, innovation, and success converge. Your journey to unparalleled advertising excellence starts here.